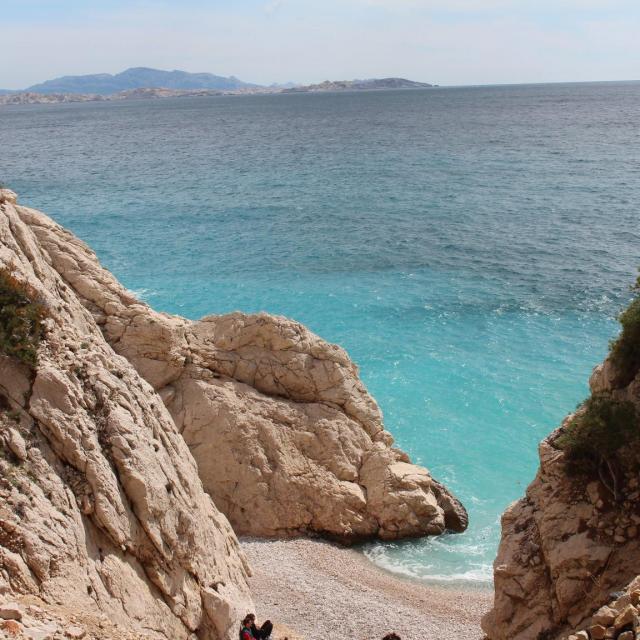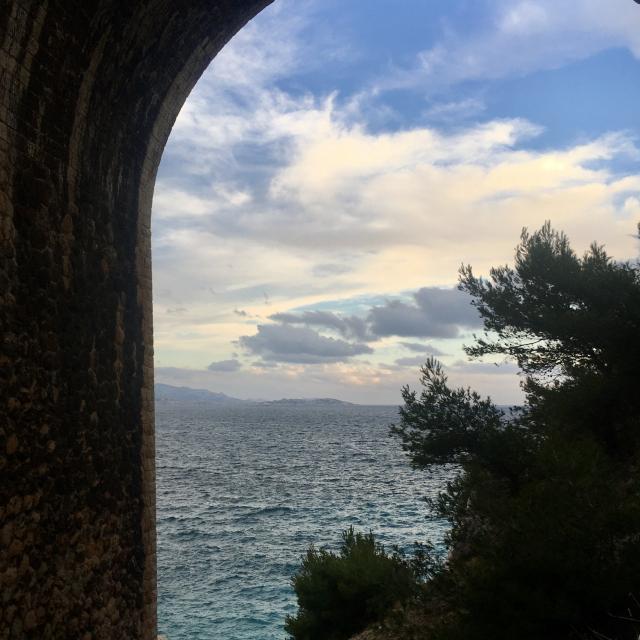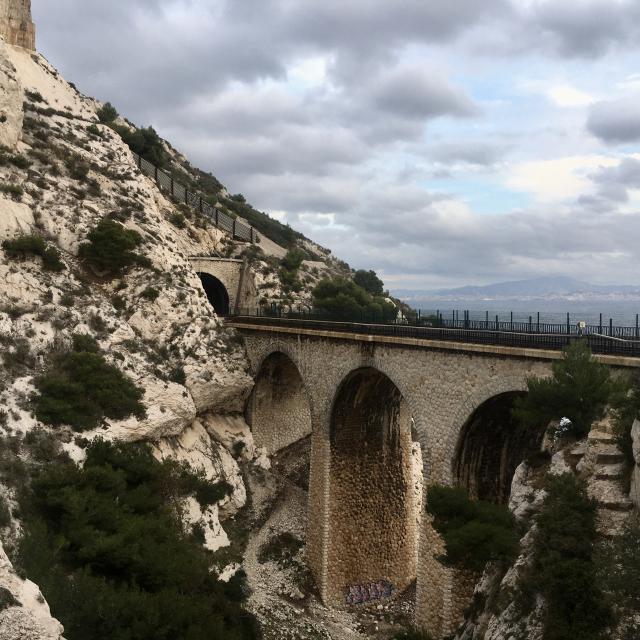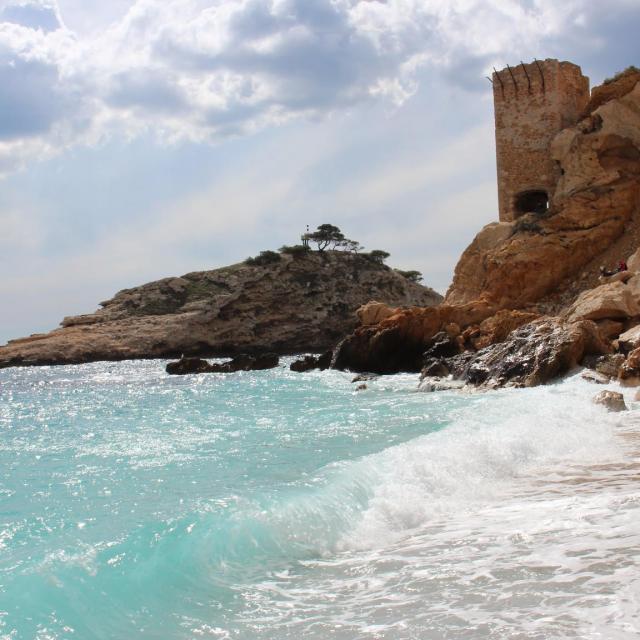 Discover the calanque
The most beautiful cove of the Côte Bleue
As all beautiful things must be deserved, you will need to walk for about 1 hour on the "sentier des Douaniers" fromNiolon or of the Méjean port to discover it. The path is steep and slippery in places but offers spectacular scenery (/!\ the cove is not accessible with a pushchair!).
Once there, we understand the basis of its reputation: the landscape is magnificent! The island of Erevine faces the small pebble beach, and the Baume de Lume viaduct on which the Blue Coast Train passes, stands in the background. But the most spectacular thing is undoubtedly the crystal clear water: a real invitation to swim. Don't forget to bring appropriate footwear so that your feet don't get hurt by the pebbles!
The island of Erevine
The islet is a landmark on the nautical charts, and boaters like to anchor in this cove to take a break and enjoy the clear water. The spectacle is even more striking at sunset, when the sky turns a lovely pink colour and is reflected in the arches of the viaduct. It is advisable to go there in spring or autumn to take full advantage of its small beach: in summer the crowds can be so great that you may not have room to put your towel down!