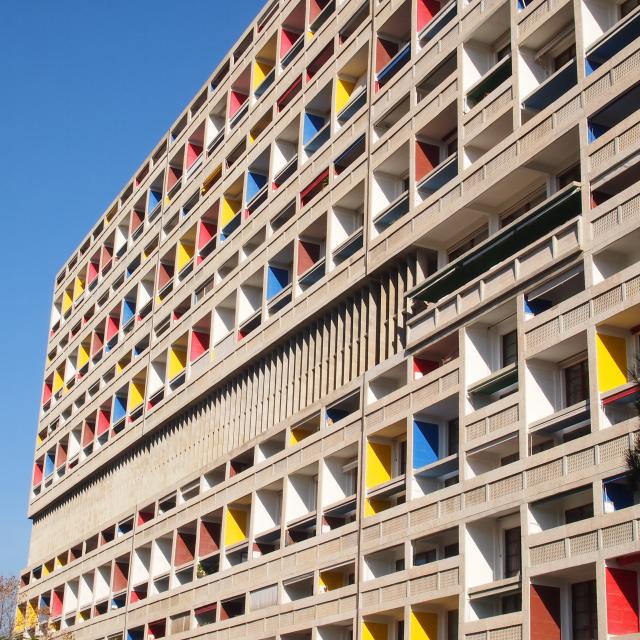 A 'must-see' of Marseille
A new housing unit system
This building is the work of the Swiss architect Charles-Edouard Jeanneret, better known as Le Corbusier. It is the first of five 'Unité d'Habitation' and was built between 1947 and 1952.
This vertical garden city is a set of individual apartments mounted on stilts and built as a collective structure. It was designed as a proof of concept for a new housing system. The 'Cité radieuse' accommodates 337 apartments of 23 different types, all of which provided comfortable and modern accommodation for the time.
A unique concept
These individual spaces benefit from 'housing extensions' found inside the 'cité radieuse', designed to stimulate a new experience of collective housing with:
An indoor high street with a bookshop and a publishing house Imbernon, a bar and restaurant: Le Ventre de l'Architecte, a hotel: Le Corbusier, a Design Concept Store: the 318 and a Tea Room "l'Archi Gourmand".
Residents can also benefit from a communal roof-top area comprising a primary school, a gym converted into MaMo (Contemporary Art Centre) since June 2013 and led by the designer Ora-Ïto, and a running track.
Around the complex, a huge 2.8 hectares park is open all year round.