Les terrasses du port
Les Terrases du Port is a major part of the new business district in Marseille near Place de la Joliette and is at the centre of the biggest urban renewal project in Southern Europe.
Overlooking the sea and providing a wonderful place to relax and socialise, with a combination of shops and cultural and leisure facilities, Les Terrasses du Port offers a whole new way to shop.   
With a food hall, restaurants, big name stores and cutting-edge designers, this is a unique, top-quality mall that creates a totally new shopping experience.
It is home to 61,000m² of premises, 190 shops and restaurants, a terrace, a promenade with sea views and a modular 3000m² terrace for events and activities.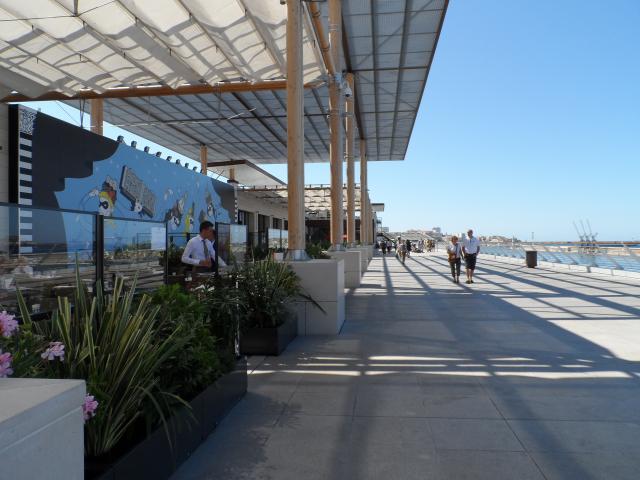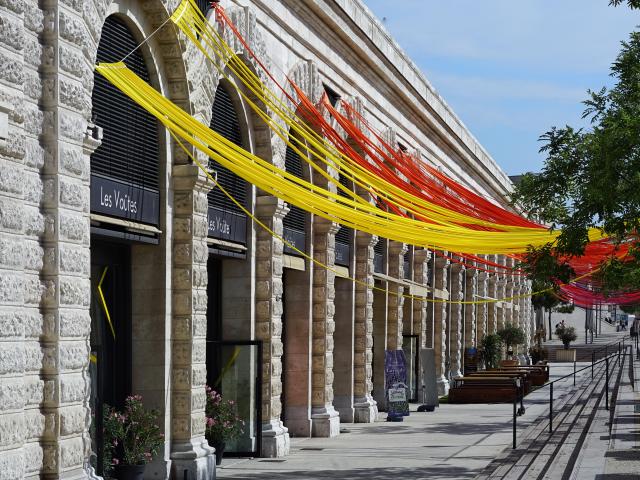 Les Voûtes – Marseille
Les Voûtes has a covered market, "Les Halles de la Major", with 600m2 exclusively devoted to fine food, produce and regional specialities, with 10 stalls and a Brasserie.
The idea is to restore the authenticity of local shops, establish a real "producer/consumer" bond and offer the public a place to meet and socialise, with the product and its region of origin being the inspiration behind it. The premises are open 7 days a week from 9 am to 7 pm, so people go there to shop at the market, have a few nibbles at the various stands, or just have lunch at the Brasserie.
This exceptional location, combined with the MuCEM being just beneath the esplanade, as well as a visitors' car park with 750 spaces, will give the shops at Les Voûtes de la Major an appeal unrivalled by anywhere else in Marseille.
Centre Bourse
At the heart of Marseille, near the old Port, comprises some sixty stores and department stores: Galeries Lafayette, FNAC, Go Sport, Habitat…, along with bars, restaurants, and an SNCF agency, an underground car park and as well as the History Museum and the Garden of Ruins. Accessible and practical.
Galeries Lafayette
(formerly Dames de France) Rue St Ferréol, Centre Bourse.
The latest fashion for all lifestyles. The department store offers a selection of brands and trends displayed over six floors: home furnishing, clothes, shoes, luxury goods, perfumes, leather goods, etc. – the choice is yours.
Allow yourself to be tempted by the "3J", 3 days of special offers much appreciated by bargain hunters.