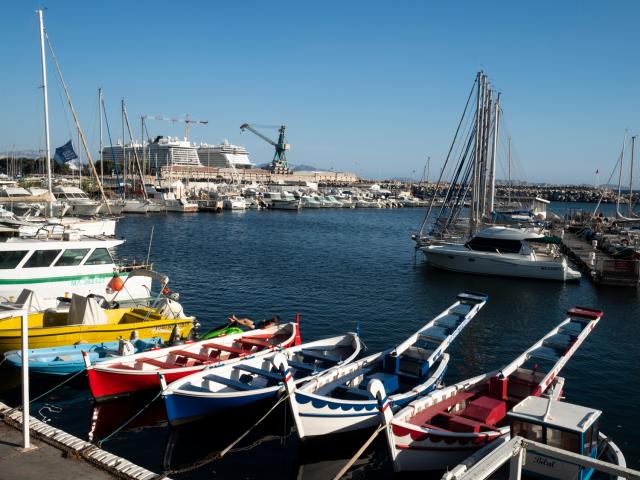 Its origins
Panisse came to us thanks to the Italians from Piedmont and Liguria who came to work in the Estaque factories.
Made from chickpea flour, it can be found in the form of a sausage to be cut up in food shops, but in Estaque it is sold in the form of 2 cm thick slices, already cut up and fried. Often sold by the dozen, sprinkled with 'fleur de sel' (salt) and pepper, they are eaten standing up or on the terraces of the Estaque cafés, in a paper cone.
They can be found as an aperitif or as a side dish topped with tomato sauce or ratatouille.
At home, they can also be baked in the oven, to brown them with a drizzle of olive oil. Panisse can be compared to Polenta, which is made of corn flour.
A real institution
Even if it is in l'Estaque that Panisse is anchored, similar dishes based on chickpea flour can be found all around the Mediterranean: in Nice, you can taste 'Socca', in Toulon, 'Cade' and in Algeria, 'Calentica'!
If you are a film buff or simply curious, you can watch the 41st minute of the film Marius and Jeanette by Guédiguian: they are both tasting the panisses of Estaque on the terrace of a café!
Panisse is inseparable from the "Barraques à Chichis" of l'Estaque: in these 3 barraques (food stand) you can find panisses, chichis and chips made before your eyes.
All you have to do is take the RTM shuttle to reach the 16th district of Marseille to eat the best panisses in town.
Bon appétit!