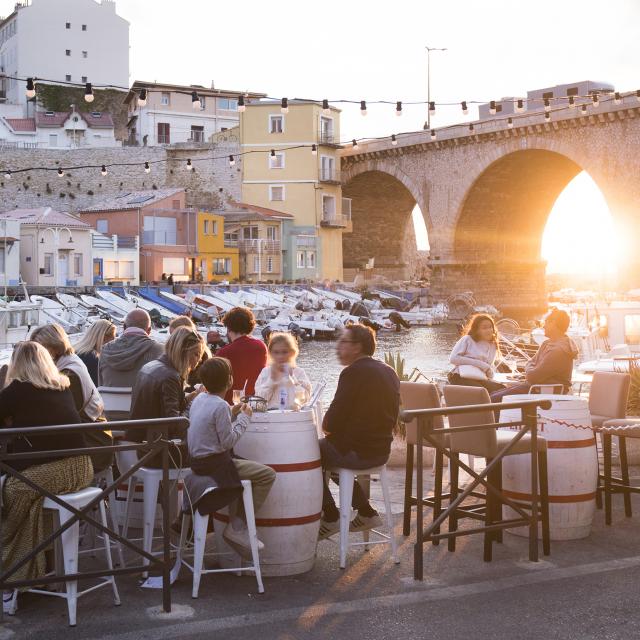 The origin of the neighbourhoods
Marseille's neighbourhoods were built in several ways. Many neighbourhoods were outying villages in Marseille, which were attached to the commune and included in the list of 111 neighbourhoods. They then took the name of the village church, which explains why 26 of them are named after a Saint : 'Saint Jérôme', 'Saint Antoine', 'Saint Loup', 'Saint Victor' …
Others are former plots of "countryside" which have taken the name of the estate ('la Blancarde'), or of its owners ( 'les Camoins').
Some districts take their name from a building (Grands-Carmes), or from a motto on the pediment of a bastide (Menpenti). It was written 'Marchi toujou e jamai m'en pent'(I always walk and never repent).
Some districts have simply taken the name of a geographical or economic element : 'Roucas Blanc' (rocky limestone hill) or 'Montolivet'( at the time a hill with olive trees).
The unofficial districts
There are also neighbouhoods that are very much in the mind of the people of Marseille but which are unofficial such as  : 'Le Panier', 'Le Vieux-Port', 'Longchamp', 'les Catalans', 'La Plaine', 'Malmousque', 'Luminy'…and many others.