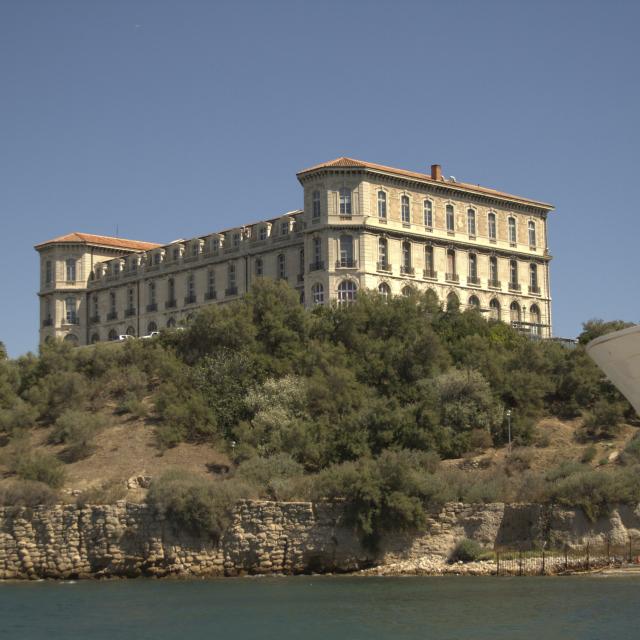 Its origin
The Palais du Pharo is an elegant "imperial residence" offered by the city to Napoleon III. Its name, derived from "farot", is that of the mound which separated it from the open sea and on which a lookout dominated, mentioned on maps from the 14th century.
The city offered the land to allow the future host to have a residence on the waterfront, which was built by 'Lefuel'. It was this architect, who drew his inspiration from the styles and forms of the past, who also later completed the 'Louvre' and the 'Nouvelles Tuileries'.
Finally, the emperor never stayed at the Pharo. After his death in 1873, his wife, 'Empress Eugenie', granted the palace to the city.
Marseille's medical history
In 1904, it was transformed into a specialised establishment : the Pharo School. Its full name was first the Colonial Troops Health Service Application School, then it evolved into the Institute of Tropical Medecine of the Army Health Service. Until 2013, when it was finally closed, and for more than 100 years, the Pharo welcomed 8,000 doctors, pharmacists, and civilian or military technicians called upon to practice medecine in the overseas territories. It was even the only military institute in Europe specialising in the field of tropical medecine.