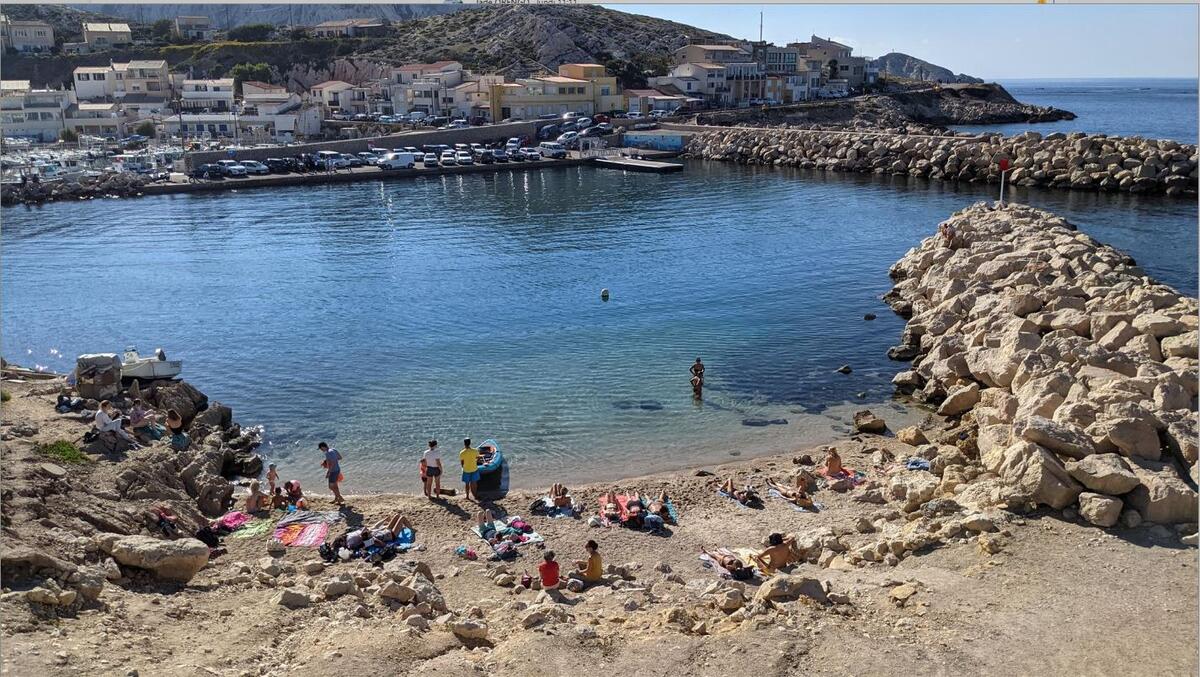 Beach of the Goudes port
Leisure,
Water sports,
Beach / Bathing Area
in Marseille 8ème
Small sand and gravel cove, adjacent to the port. Restaurants nearby.

Les Goudes are now part of the Calanques National Park.
To know the accessibility of the protected natural areas, between June 1st and September 30th, via a simple phone number, 0 811 20 13 13. (Cost of a local call).
Metro Castellane or Rond Point du Prado then bus n°20.
Environment

Town outskirts

Close to a public transportation

Bus stop < 500 m