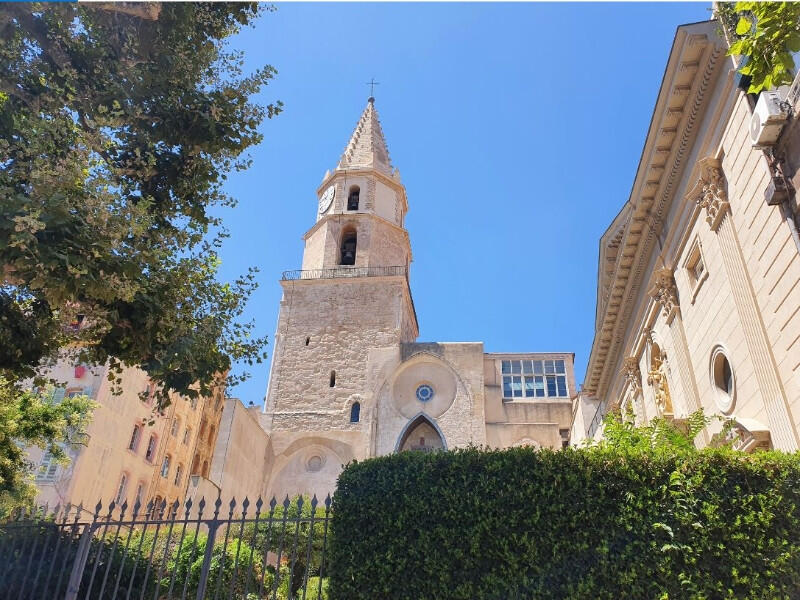 Eglise des Accoules
Historic site and monument,
Religious heritage,
Church,
Gothic
in Marseille 2ème
On the site of the present church, there was a church from the beginning of the 11th century that was very famous in the annals of Marseille because it became the centre of the popular district of the old town.

This church, dedicated to the Virgin Mary, was named in popular language : "Nostra Dona de las Acohas ou Accoas". Of the early church, only the bell tower and the traces of the nave remain. The present chruch, with a central plan, dates from the 19th century. The bell tower has its present base, below the octagonal floors belonging to the old "Sauveterre Tour", and as such it remains one of the oldest vestiges of Marseille.