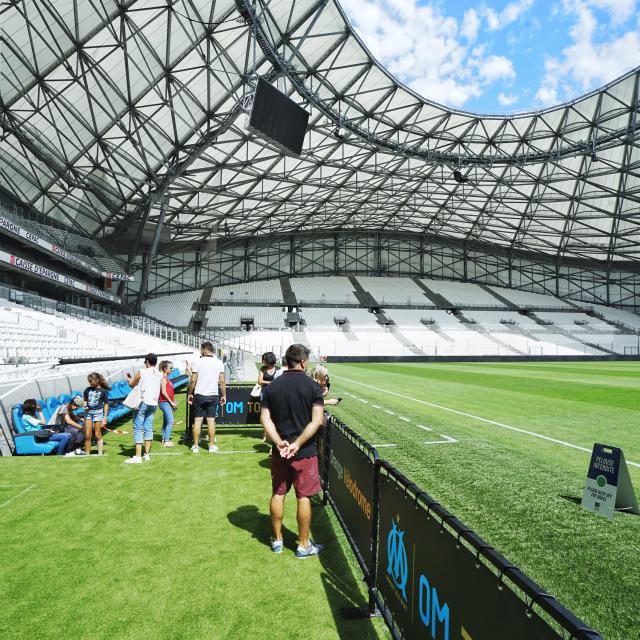 The Velodrome stadium's history
Rather than hosting football, the stadium's story started in 1937 as a velodrome, as its name suggests. Little by little, other sports events took place (arrivals of the cycling event Tour de France, Track Cycling World Championships, athletic sports, gymnastics, boxing, and rugby competitions). Families in Marseille regularly attended these events. This marked the start of the story between the people of Marseille and this magical stadium.
While planning the European Football Championships in 1984, the stadium underwent some changes. The stadium cycling track gradually disappeared until it was removed altogether to build the stands.
In July 1992, FIFA's (Federation Internationale de Football Association) executive committee selected France to organise the 16th Football World Cup. Since some of the games were located in Marseille, it was decided to expand the stadium. An architects' competition was launched in May 1994, and the architect Jean-Pierre Buffi's project was selected. On September the 4th 1997, the Velodrome Stadium welcomed the 'World of Football', with the World Cup final draw. On February the 25th 1998, the stadium was completed with the opening of the North Stand (Allées Ray Grassi).
The stadium has evolved with the welcoming of big events. The UEFA European Championship in 1984, the Football World Cup in 1998, the Rugby World Cup in 2007 and the UEFA Euro in 2016 all contributed to this change, together with major concerts such as ACDC, Paul McCartney, the Rolling Stones, the Muse, and many more! The 'Orange Velodrome' has turned into a latest-generation modern roofed stadium. It can accommodate 67,000 seated visitors and complies with the latest accessibility and energy regulations.