Admire the modern architecture
Arriving in front of the Mucem I first take time to admire the former J4 Pier both facing the sea and closing the Old Port of Marseille. I do appreciate this modern, clear and unique style building in the city.
I start walking around the façades and feel all senses awaken : light spreading through 15000sqm of gracile mesh, smooth sensation of Ricciotti's innovative concrete, rumoring atmosphere of passers-by and visitors, alternating sightseeings.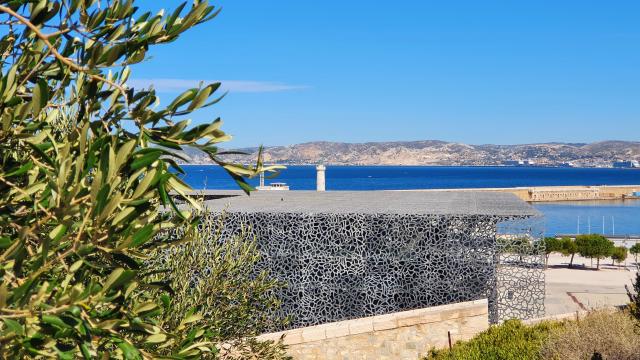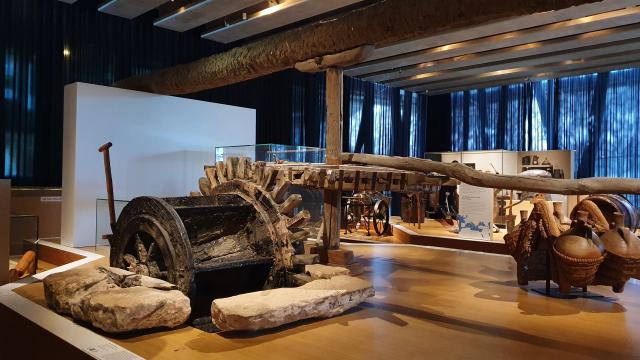 Discover Marseille and its civilizations
Entering the museum, my visit begins with « Connectivités », the permanent exhibition. It immediatly plunges me into the history of Mediterranean and its famous port cities.
The exhibition follows the footstep of French historian Fernand Braudel crossing along with him the sixteenth and seventeeth centuries of the Mediterranean.
Here I am, back in times discovering the urban and contemporary development of many different port territories : Casablanca, Cairo, Istanbul and Marseille megacities.
A break in the terraced gardens.
I's almost noon, the sun is high in the sky. When walking around the magnificient terrace of the museum, view over the harbour is overhelming. While I'm proceeding my walk outside, dancing points of light reflected by the architecture surround me. Benches outside are welcomed to sit in the shade of olive trees and enjoy Provence atmosphere.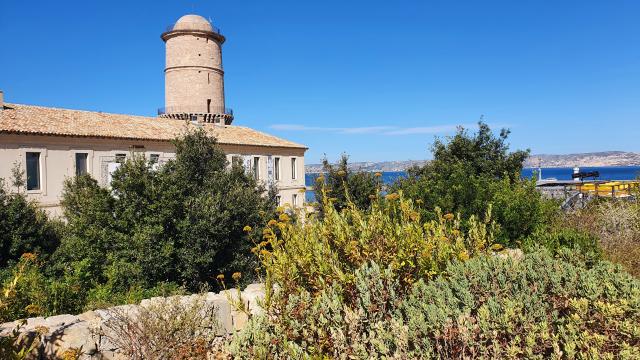 Where to eat at Mucem?
Meals on the go or in the Môle Passedat rooftop restaurant.
After finishing my tour, it's now time for lunch. The Mucem proposes a large choice for everyone.
As I don't have enough time for a gastronomic break offered by the various restaurants I decide to have a quick snack at the Mucem kiosk and taste it outside in the shade.
For my next visit, I'll take time to sit down and enjoy « Le Môle Café » of famous Gerald Pasédat chef. These tasty and accessibles dishes can be appreciated indoors or out on the magnificient terrace. If I really want to enjoy myself, I'll taste the chef's cuisine Gérald Passedatat the restaurant "Le Môle, La Table", that offers gastronomic cuisine "bistrot chic" on the  Mucem rooftop, facing the magnificent bay, muse of the Marseille chef.