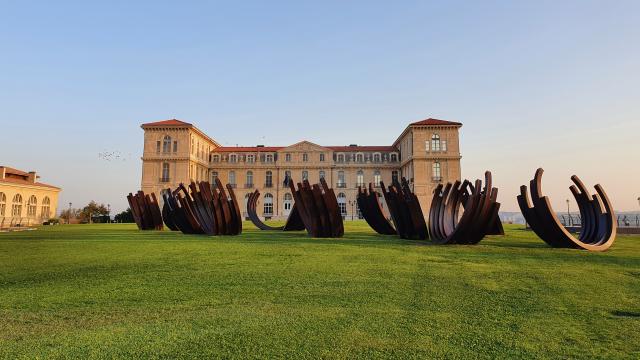 Pope Francois will arrive in Marseille on Friday, September 22 and visit Notre-Dame de la Garde. (Closed to the public)
On Saturday, September 23, he will come to meet the people of Marseille. Pope Francois will depart from the Palais du Pharo in a special convoy, pass by the Corniche Kennedy and take his place in his "popemobile"around 3.15pm for a short 1 km ride between Avenue du Parc Borely and Avenue de Mazargues, where the public will be able to watch the pontiff's passage.
Please note that this will be a short journey, lasting only around twenty minutes. The Pope will then leave for the stadium, where around 60,000 people will be waiting for him. 5 giant screens will be installed along the way, including 1 main screen on the Rond-Point du Prado.
Mass at the stadium
The stadium will open at 1pm. Please note that after 3pm, it will no longer be possible to enter the stadium. A major security and screening operation will be in place, and it is advisable to arrive early. While waiting for the Pope to arrive at the stadium, there will be entertainment and a giant screen showing his journey.
The Pope will enter the stadium in a Papamobile and will take a tour of the stadium. Mass will begin at 4pm and last until 5.45pm.
How it works
A booklet will be handed out when you arrive in the stands. Strict traffic regulations will be explained when you arrive in the stands. Priests will be present in the aisles of the stands during the mass, indicated by a white and blue umbrella.
Some practical information:
As with all major events, certain objects are prohibited in the stadium. (large umbrellas, helmets, objects larger than 15×21 cm, suitcases, large bags, knives, weapons, scooters, pushchairs, selfie poles, bottles, thermos flasks, water bottles (over 1 litre), cameras, sharp objects, etc.).
Left-luggage lockers are available on the stadium forecourt – €2 per item left behind (cash only)
Animals are not allowed (except assistance dogs)
Food is not permitted – drinks and food may be purchased inside.