Our choice of workshop
Our reservation is taken at the Tourist Office, we go to the meeting place, rue Saint-Pierre in the Plaine district, of course! In the middle of the afternoon, the shop is deserted and our brewer welcomes us warmly.
After dropping off our things, we go straight to the back of the shop, where the smell of hops is already very strong and perfumes the place. Barrels, casks, vats… the whole set is there, we don't know where to look.
The presentation of the workshop
We settle behind a small table where all the steps of the brewing process are presented as well as various samples, malt, hops etc…
The brewer also explains all the stages of production. Crushing, mashing, filtration, boiling, cooling and finally fermentation. So many essential stages in the making of beer.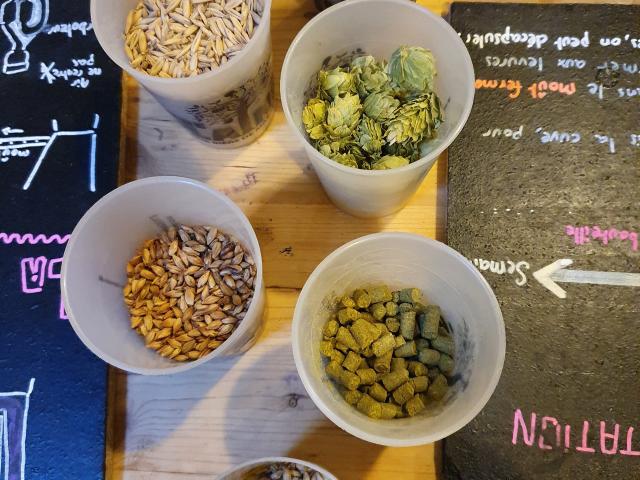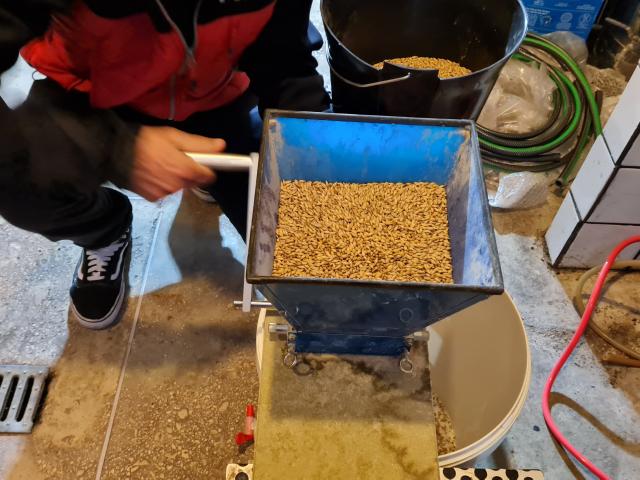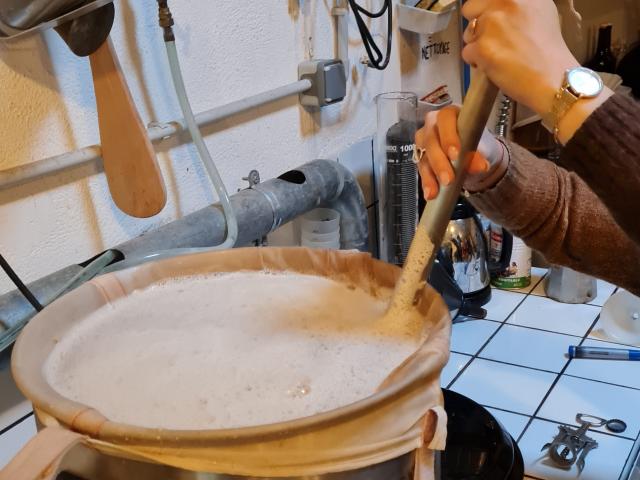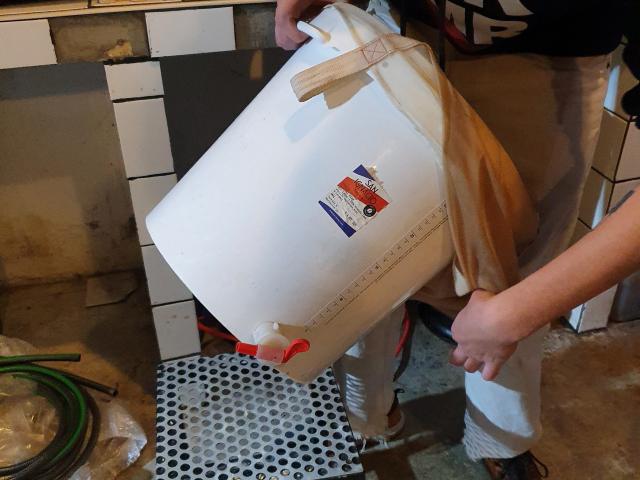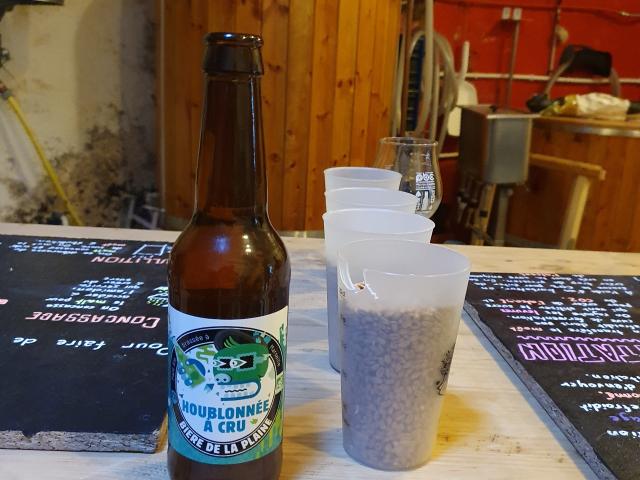 The practice
We are only doing part of this long process which normally takes about 5 weeks! Today we will just crush the malt and immerse it in a vat of water heated to 60°. Crushing is not an easy task, because for this workshop, no machine, everything is done by hand and especially by the strength of our arms! We finally get it right.
We then plunge the crushed malt into the heated water and take turns stirring. This mixture is not very appetizing but already gives off a particular and rather pleasant smell of cereals.
This mixture is then "rinsed" and filtered to keep only the remaining hot and sweet water, this is called the moult. This process usually takes longer, but for this workshop, the process was accelerated to explain these steps in detail. The moult in this state is not yet drinkable. This mash is then brought to a boil and hops are added.
Once this process is finished, it is cooled down and sent to ferment in the large tanks. The yeast is then added and this is where the magic of chemistry takes place! The yeasts will use the sugar to create the alcohol. This fermentation will then last 5 weeks and consists of several stages. A whole precise and meticulous process that must be respected to have a beer worthy of the name.
Tasting
For today, we are satisfied with a small part of this rather long process.
We then move on to the tasting of various beers. Some of them are quite original, flavoured or stronger in taste, sweeter, more bitter… We are told that the possibilities are endless and often new ones are tested, there is also a beer with Bouillabaisse that has been created!
Our workshop ends and I now know a lot more about beer making. We had a nice and pleasant time. Be careful though! Don't be too "greedy" when tasting the beers! You might not be able to walk straight when you leave!
It is still an experience to be had if you like beer.