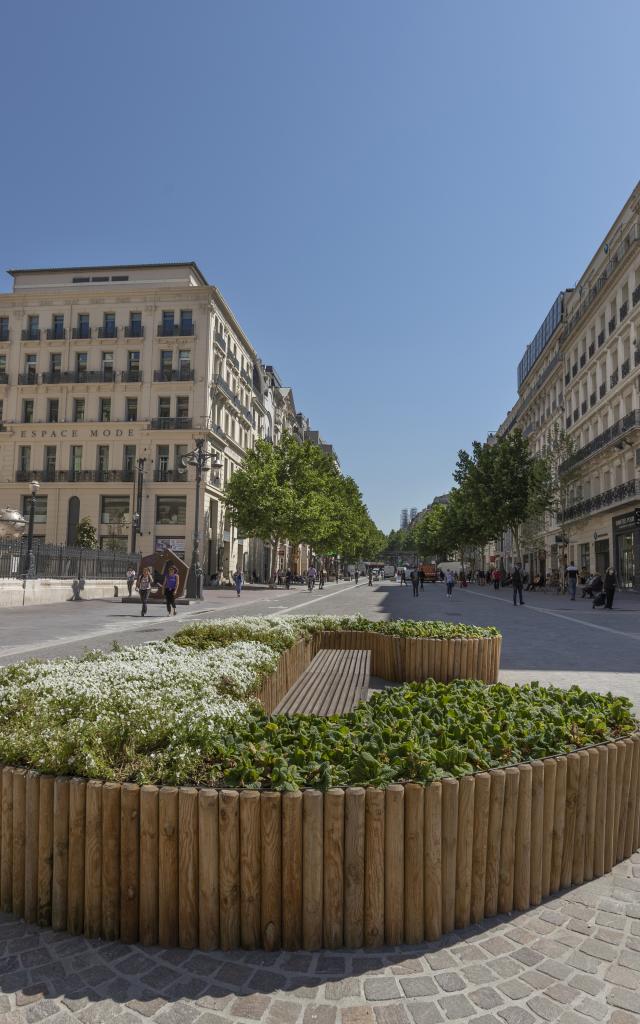 La Canebière opened in 1666 following Louis XIV's order to extend the city. Its name comes from the Provencal word "canebe", or hemp, to keep the memory of the ropemakers based here until the Middle Ages alive. It wasn't until the Grand Arsenal was removed at the end of the 18th century that La Canebière was extended up to the port and beautiful buildings were built here.
La Canebière's moment of glory came under the Third Republic following intense intellectual and business activities in the cafés, major hotels and department stores. La Canebière earned an international reputation and soon became a symbol of Marseille and its port. It was only in 1928 that La Canebière officially covered the Old Port up to the Eglise des Réformés thus surrounding Rue Noailles and Allées de Meilhan.
One of the first major cafés on La Canebière, Café Turc became a must-visit for people travelling to the Middle East from 1850. In the middle of the main room there was a huge fountain topped by a clock which told the time in Turkey, China, Saudi Arabia and Europe. Café Turc disappeared after World War I.
In 2019, major pedestrianisation works have enabled this mythical avenue to become a pleasant and greener place to walk, thanks to the installation of numerous green points.