The Fort Saint-Jean site has been occupied since Antiquity but it wasn't until the 13th century that the Knights of Saint-John (later the Knights of Malta) established themselves here and named the area after them. Some relics remain. The huge square tower was built on the foundations of Maubert tower to defend the port entrance after the Aragonese Sack (1423) by Roy René. The beacon tower was built in 1644 and the Chevalier de Clerville built the fort following Louis XIV's orders in his major plans for Marseille.
He had a hole liable to flooding excavated to isolate the fort from the city. It was used as a garrison then a prison during the French Revolution. During the Second World War it was used to store the German army's munitions which exploded in 1944 causing major damage to the fort and Transporter Bridge. The fort was listed as a Monument Historique in 1964 and included in Mucem in 2013.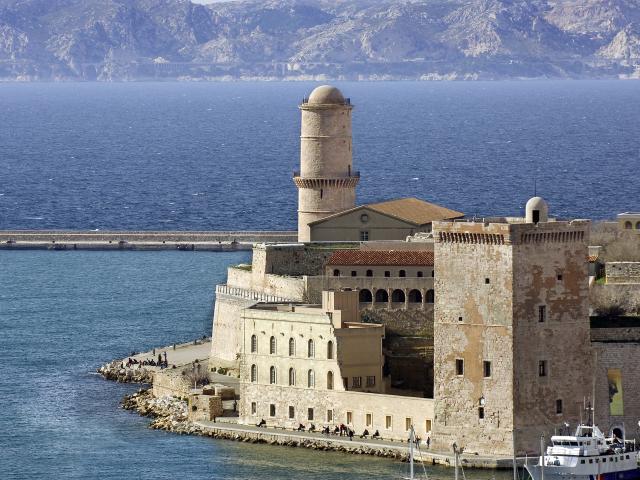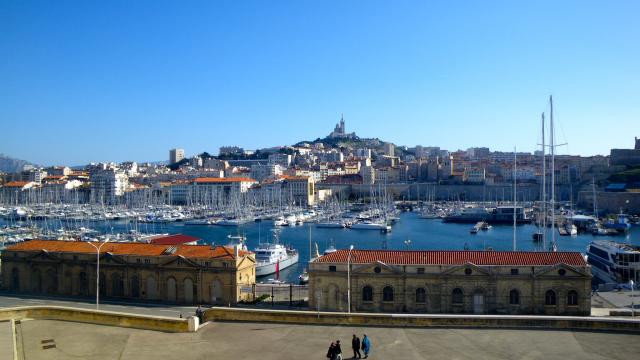 The Consignes Sanitaires
The beautiful consigne building was the base for Marseille's health department in charge of preventing epidemics and systematically quarantining boats in the 18th century. A second identical building was constructed in the 19th century. Despite these precautions, the Grand Saint-Antoine ship spread the plague in the city and most of Provence in 1720.
On the other side of the channel, Chevalier de Clerville began building Fort Saint-Nicolas in 1600 on Louis XIV's orders to keep Marseille at a distance in the event of a rebellion.
Previously there was a tower which was used to control the chain which closed the port entrance on this site. The chain was taken as a trophy after the Aragonese Sack and is now in Valence Cathedral in Spain.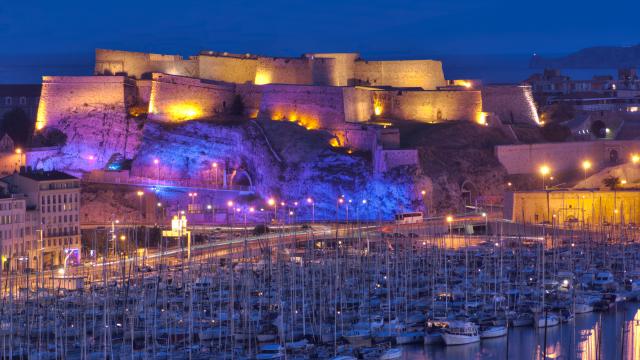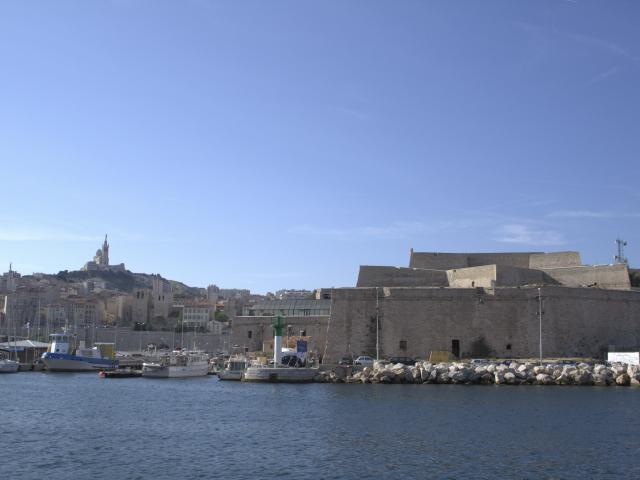 The Haut-Fort (Entrecasteaux) and Bas-Fort (Ganteaume) were completed in 1663 and 1664.
In May 1790, the people of Marseille were furious and resented having had to submit to the citadel with its cannons pointed at them and made the most of the Revolution to start demolishing the fort.
Under the Second Empire, during the construction of the Imperial Residence (Le Pharo), the fort was divided in two to create an access road thus destroying the symbol of royal authority.
Fort Entrecasteaux is currently being renovated by the Acta Vista association.